1. Introduction
HSK is an international standardized Chinese language test to measure the ability of non-native Chinese speakers to communicate in Chinese in daily lives, academic and working settings. The HSK consists of two independent parts: written test and oral test. The written test contains: HSK1, HSK2,、HSK3、HSK4, HSK5 and HSK6;the oral test contains: HSK-Speaking(Basic), HSK-Speaking(Intermediate), HSK-Speaking(Advanced),the oral test is measured by recorded CD.
HSK Written Test Structures (Number of Items)

HSK Oral Test Structures (Number of Items)
2. Test Registration and Payment
(1)Online Registration
Please log on to the website www.chinesetesting.cn and register.
(2)On-site Registration
Please bring the passport and one passport-size photo to the International Students Office of Shaanxi Normal University and sign up.
Test Fees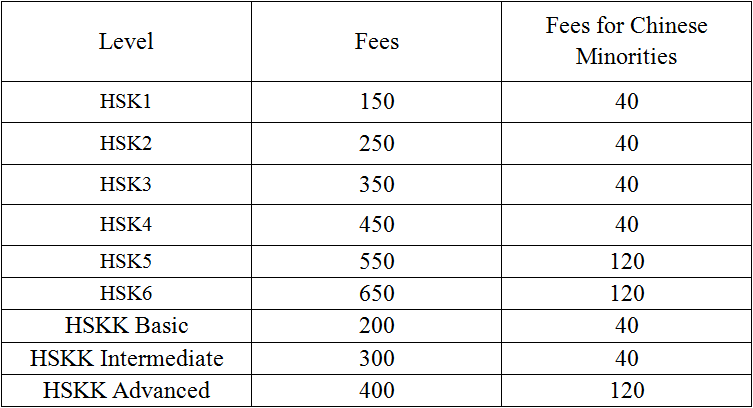 3. Test Scores
One month after taking the test, the test taker can log on to the Chinese Testing Service Website at www.chinesetesting.cn, and type in his/her Test Admission Ticket number and name to look up his/her score. Printed official test score reports will be sent to corresponding test centers within two months after the test date. The test taker can collect the Score Report by showing his/her Test Admission Ticket to the test center.